Currently, more than half of the world's population lives in urban areas, and by 2050, about 70% of the world's population is expected to live in cities.
Living in a city can be demanding and stressful.
By exploring the concept of biophilia, we wanted to communicate the importance of viewing nature in our daily lives, especially for urban citizens.
Even in the most crowded cities full of skyscrapers and highrises, there is nature around us - think about your nearest park or a garden.
By watching our film, we hope that you can take more initiative to take a break from your busy life and enjoy nature.
​​​​​​​
(September 24th - September 26th, 2021)
Auditorium Arditi, Geneva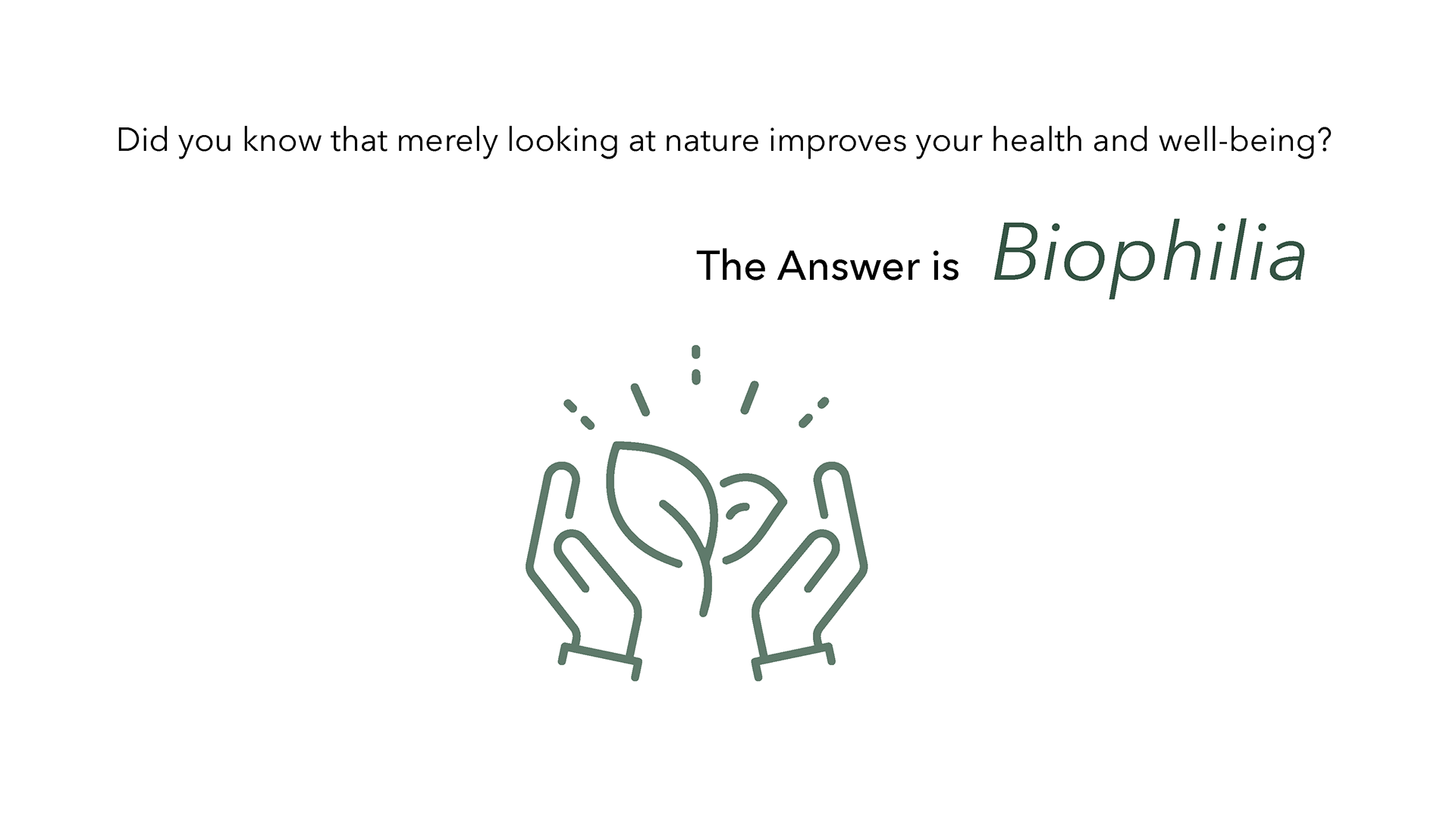 SciFilmIt Hackathon GVA 2021