DEVELOPING ARCHITECTURAL LANGUAGE FOR AN ORGANIC OBJECT
Developing a visual narrative for an organic object:
DRAWING
PROCESS
1. Hand drawings using graphite: Facing the pepper directly, I first drew the pepper in elevation. Viewing down upon the pepper, I then drew the pepper in (site) plan.

2. Hand drawn sections from 5 parallel slices: I sliced the pepper vertically into five different sections. I then drew each section of the pepper in a plan view.
3. Digital transfer: I scanned each of the hand drawing as a separate file and imported them in Rhino 3D with 'pictureframe' command. In Rhino 3D, I traced each hand drawings in a true scale (1:1) with curves and lines.
4. Digital projection: I placed all 7 line drawings in correct 3D position to show the correct volume and height of the pepper.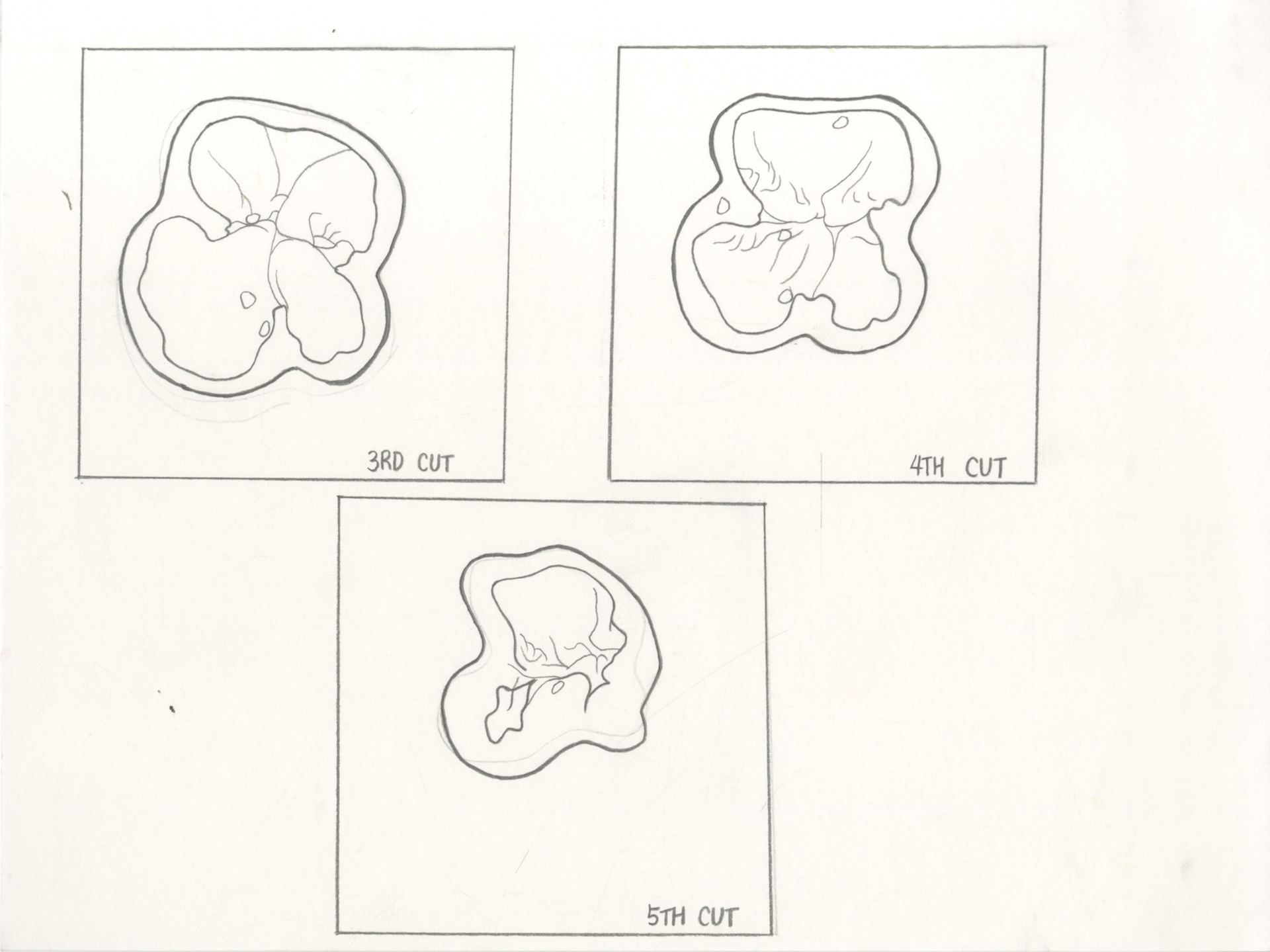 Hand drawings and digital drawings